Maid to Order: 5 Reasons Online Booking Will Boost Your Cleaning Business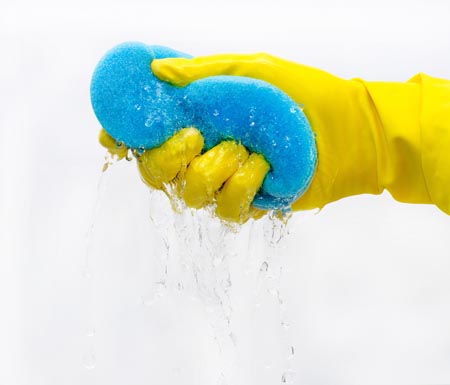 People are busier than ever, and they simply don't have the time to keep their homes as clean and organized as they would like. So it's no huge surprise that cleaning companies and maid services seem to be popping up all over to provide a much needed, and highly sought after service.
But what is sweeping so many of these companies under the rug before the Groupon has even cooled?
Aside from doing the very basics (and doing them well) – showing up on time, being reliable and trustworthy, and offering fair and honest pricing-the best maid services who are "cleaning up" in the industry are all doing one thing really well. Serving their customers with online booking. Take a look at this maid service in Denver compared to the same site without the online booking system. In this day and age people don't want to make phone calls when they can do things online in less time.
Here's 5 reasons why offering online appointment booking will boost your cleaning business, and give you the edge on your competition by delighting your customers and customers to be.
It creates perceived prestige and fosters trust.
By simply offering the option to book cleaning appointments online, you'll automatically create the perception that your company is elite, sophisticated, and technologically savvy (even if you're not). People use the internet to make almost all of their purchasing decisions, and services are no different.  You need to be able to differentiate yourself as the market leader, and adding online booking capabilities to your website is a quick, easy, and cost effective way to set yourself apart from competitors.
Offering this feature will also instantly create and foster trust with your clients. Somehow being able to "do it online" legitimizes the company.  All the biggest and most successful companies offer an online ordering or booking feature.  So if you offer it, you're perceived as one of the big players. Whether it's flawed logically really doesn't matter.  It works.
It's convenient for the customer and efficient for the business.
If someone is looking for you online, chances are they may want to use the same medium to set up an appointment for your services. Having online booking available helps them make their decision more quickly, and while they are interested and looking. Only a percentage of people will search out a phone number and then make the call.  Adding the convenience of being able to schedule exactly what they want, while they're searching for it, not only makes their experience easy and fulfilling, but it also helps you secure customers you might not have otherwise.
Additionally, this feature makes your business run more efficiently by taking out the step of making the appointment for the customer directly. This means you can cut down on the work you and your staff are doing, or channel that energy for something that better serves your business.
It minimizes errors and ups satisfaction.
The quickest way to lose a client is to miss an appointment when they are depending on your services.  Even if it's a simple clerical error of writing down an incorrect day and time, it won't matter. Even if people understand and reschedule, they likely won't use or recommend your services in the future.
By implementing an appointment booking service on your website, clients assume the responsibility of scheduling their time with you, and the margin for errors diminishes drastically by having it locked into the system.
It's available 24/7-even if you're not.
Your clients are not the only ones with busy lives. If you're doing things right, you're busy too! Having online scheduling available to your customers offers them 24/7 service and support, without you having to pay a staff to answer late night and early morning calls.
It creates a digital database of all your customers.
Having digital files with all your clients' information is vital to knowing who you're servicing-and how you can do it better. You can more easily track and reward frequent customers, keep in contact and stay top of mind with your audience, and even offer special promotions to keep people coming back.
To stay competitive in a market with so much competition, you need to distinguish yourself as a leader. And then deliver (nay overdeliver) on every promise you make to your customer. Don't be one of the many maid services who sit and collect dust waiting for clients to call.  Add an online scheduling feature to your website today, and prepare for a boost in your business. Below are a few examples of sites using an online booking system to give you an idea of how it could be implemented.
Maid Complete – National house cleaning company with locations in many major cities.
MintyMaids – Local cleaning service in Winnipeg.
Companion Maids – Chicago cleaning service.